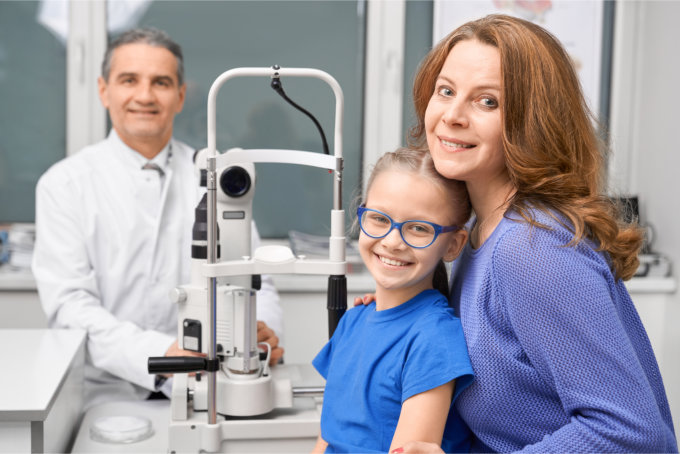 We all know that the importance of eyes can't be measured enough. It is the window to our soul. You use your eyes to see, learn, read, and experience all that life has to offer. Many health problems, could show the first symptoms in the eyes, prompting you to seek treatment when necessary. Visual Ophthalmology Services, P.C., is the trusted Ophthalmology Clinic in Elmhurst, New York that you can go to to help maintain the health of your eyes.
Going to the eye doctor is an excellent way to keep tabs on your eyes and ensure they're in good working condition. We must see to it that we make time to see a recommended Ophthalmologist in Ridgewood, New York.
Children often experience the most change in their vision during their early years in school. We recommend that any child over 6 has an annual comprehensive eye exam. We can guarantee that our eye doctor can examine your child's eyes and can keep them comfortable.
We have a wide range of Ophthalmology Services designed to help people detect early signs of eye problems. Early detection is an advantage since it gives doctors time to help prevent, delay, or treat the problem.
To know more about the Eye Care in New York that we can provide, please do not hesitate to reach out to our lines and schedule an appointment. We are looking forward to seeing you soon.