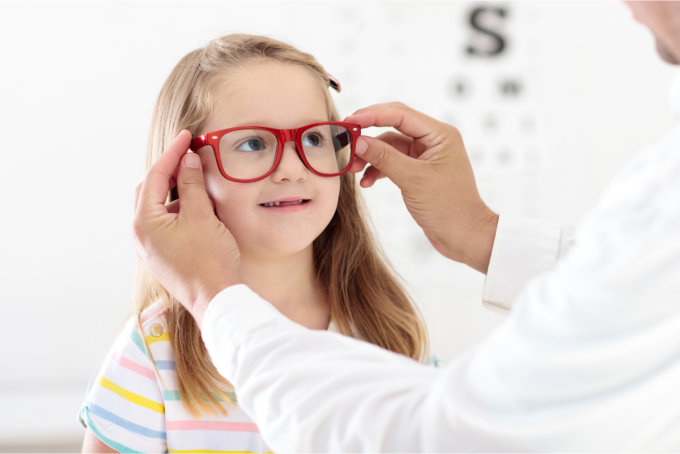 Do you need a new pair of children's glasses?
Children may require glasses for a variety of reasons. Following an eye exam, your child's ophthalmologist in Ridgewood, New York may recommend glasses to help them see better, strengthen or protect their eyes, or enhance their eye alignment. Glasses can make or break a child's confidence during the early stages of their life, so choosing the right pair is important.
Lenses Should Follow Each Eye's Natural Curve

The glasses should fit your child's eye shapes and provide greater peripheral vision. Unusual lens curves can cause pain and unequal UV protection.

Temples Should Not be Overly Long

If the temples are excessively lengthy, the glasses may slip out of place, impairing your child's vision and increasing the likelihood of the lenses shattering.

Eye Position

When your child is trying on glasses, make certain that his or her eyes are in the proper position. Check that their eyes are completely centered in the middle of each lens to see if they're in the right position.
When purchasing children's glasses, keep the thickness and material of the lenses in mind. Children are active and require sturdy lenses that will not shatter if dropped. You should also choose lenses with a scratch-resistant coating to avoid scuffs that make it difficult for your child to see.
Bring your child to a reliable and trusted ophthalmology clinic in Elmhurst, New York as soon as you notice indications of eye disease. Your child can receive immediate diagnosis and treatment with the help of experienced and skilled optometrists and ophthalmologists.
Visual Ophthalmology Services P.C. is committed to providing you with the quality eye care in New York that you deserve. Come and see us today!